Tech
What Does a Cybersecurity Specialist Do?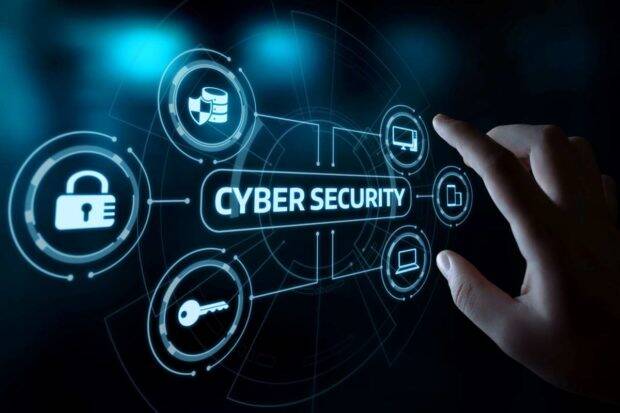 Technology advancements and digitization of nearly every task have changed our lifestyle drastically. Now we shop, pay our bills, book the tickets, buy groceries, watch the movies, make friends, and arrange get-togethers virtually, all over the internet. We are so immersed in the digital world that we don't realize the vulnerabilities it brings with it.
Even if we know that someone is keeping an eye on all that we are doing on our smartphone or laptop, we are still so used to it that we let it go off. This is what the people with malicious intentions take advantage of and perform activities that are illegal and unauthorized.
You might have read the news that even the OTPs you get while making digital payments are also not safe and may be sent to you by some hacker. Sooner or later, your account may reach a zero.
Demonetization and digitization, compliance to the rules posed by GDPR (General Data Protection Regulation), and the aftermath of Wannacry Ransomware are some of the reasons that have made the need for cybersecurity extremely crucial.
As we are more and more connected to the world, organizations have become more prone to cyberattacks. A NASSCOM report states that there would be the need for more than 1 million cybersecurity professionals in India alone in 2020.
Do you wish to make a career in a field that is only going to grow, i.e., the field of cybersecurity? Go through this article and explore what a cybersecurity expert does to provide security to websites or networks.
What is a Cybersecurity Specialist?
An IT professional whose preliminary responsibility is to maintain the safety of an organization's software and network security system is generally referred to as a cybersecurity specialist.
Cybersecurity specialist is generally an entry-level job in the field of information security and is considered as a junior role that requires to have a thorough knowledge to perform both administrative and technical functions.
A cybersecurity specialist plays a key role in securing the information system of an organization. This task is accomplished by monitoring, identifying, investigating, analyzing, and responding to security events such that the network or system is free from risks, vulnerabilities, or threats. As a cybersecurity pro, you need to work on the frontline of this battle and fight to protect against the continuously evolving landscape of threat.
Today, the success of a business relies on the success of their network and IT infrastructure, eventually making the need for cybersecurity pro in a company a crucial job role. Let us now go through what are the roles and responsibilities of a cybersecurity specialist.
Roles of a CyberSecurity Specialist
To cut it short, a cybersecurity professional is responsible for protecting edge devices, networks, data, and the IT infrastructure. Diving deep, as a cybersecurity pro, you are required to prevent data breaches and control and react to attacks that happen. Many cybersecurity professionals have a background in programming, math and statistics, systems or administrator, or any such equivalent degrees. The skills gained in these roles are not only relevant to the role of an information security professional but are equally crucial for the things such as curiosity, critical thinking, and passion for learning and research. People from nearly all backgrounds own these skills, and so companies should not restrict themselves, making their pool of candidates narrower. Moreover, hackers are actually creative by nature, so a cybersecurity professional has to be the same.
Responsibilities of a Cybersecurity Specialist
A cybersecurity specialist has to stay up to date with the latest techniques and ways hackers are employing, as there are new security threats making headlines every day. Some of the specific responsibilities of a cybersecurity specialist are:
To set and implement identity and access management systems along with user access controls.
To control application and network performance so as to recognize any irregular activity.
To perform systematic and periodic audits to ensure compliance with security practices.
To deploy endpoint detection and prohibition tools to avoid malicious hacking.
To set up patch management systems so that applications can be updated automatically.
To execute coherent vulnerability management systems across all the assets in the cloud and on-premises.
To work with IT operations such that a shared disaster recovery/business continuity plan can be set up successfully.
To work with Human Resources and team leads to train professionals on how to recognize suspicious activities.
The Critical Skills for a Cybersecurity Specialist
Strategist: you are required to be proactive in implementing security measures and controls within your organization. There are advanced security protocols that require you to perform a tactical and strategic evaluation of workflows, budgets, resources, and dependencies. You should always be one step ahead of hackers and the techniques they employ.

Communicator: to ensure effective collaboration with teams and clients, you should possess managerial and communication skills. You must interact with the technical team and other teams in effective ways by training and authorizing employees to help in protecting the system.
Lifelong Learner: since cybersecurity is an ever-evolving field, you have to keep learning the latest techniques to meet technical competence. Involving yourself in ongoing research, training, and getting standard certifications are some of the ways you can employ to keep yourself updated.
Conclusion
Despite having the largest IT talent pool in the world, India faces a shortage of skilled and trained cybersecurity professionals. Since no organization is immune to cybercrime, trained and certified IT security specialists are a top priority of organizations.
To get certified, you can choose any of the certifications and go for it. To earn a certification, you can take up an online training course. The best thing about taking up an online training course is that you don't have to care about what to study and from where to start. They provide you with top-class training and that too at your own pace.
The industry experts are there to help you with problems and doubts if any.
Go ahead and get yourself registered now!