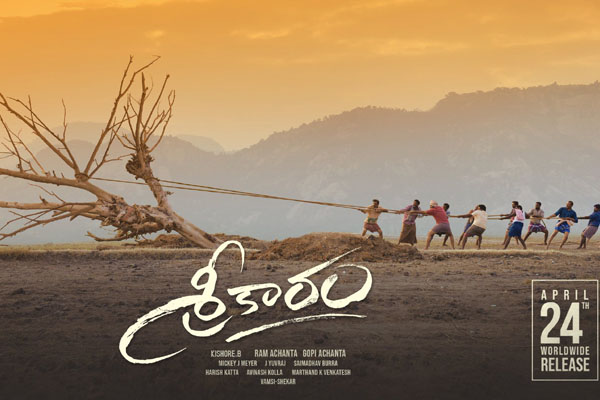 South filmmakers have been touching on contemporary and burning topics to generate interest among movie lovers. Tollywood actor Sharwanand's latest film Sreekaaram has been trending on social media for long and the film hit the screens today. Here is the film's mini review.

Sharwanand played the role of a software engineer Karthik who shocks all by quitting his lucrative job to take farming when people in his village started leaving the profession due to uncertainties. What roles Ekambaram (Sai Kumar), Keshav Rao (Rao Ramesh),Chaitra(Priyanka Arul Mohan),Naresh and Murli Sharma got to do with his decision forms rest of the story. Sharwanand slipped into his role effortlessly and did well as a caring son, software employee.
All the actors performed well and director Kishor highlighted how farming blended with technology could be the most sought after profession in future. Mickey J Meyer's music is soulful and back ground music is attractive. Cinematography is good. Find out the importance of farming by watching Sreekaaram on silver screen.