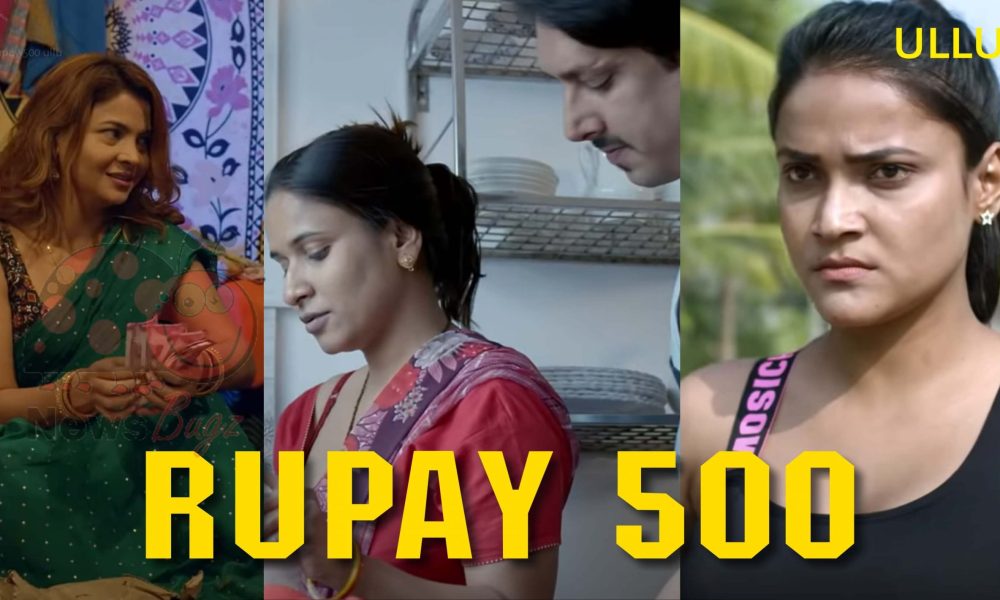 Watch Rupay 500 Ullu Web Series Online: It is the latest Hindi web series starring Muskan Agarwal and Mahi Kaur in the lead role. It narrates the story of a married couple where the husband doesn't fin happiness from his wife. He was seen flirting with the maid who works in his home. The maid makes use of it and earns money from the owner. How she traps him for more money is the crux of the story. Watch all the latest episodes of Rupay 500 web series online on the Ullu app. The series streams online from 15 June 2021 (Tuesday).
WATCH RUPAY WEB SERIES ON ULLU
Muskan Agarwal was last seen in Charmsukh Aate Ki Chakki web series while Mahi Kaur did a lead role in Kooku's Ratri series. Ullu app is available for both iOS and Android. Download the app and subscribe as per week/month/year.
You can also download Rupay 500 web series on the official website Ullu.
Rupay 500 Web Series Full Details
Rupay 500 Full Episode Details,
Name: Rupay 500 (2021)
Season: 1
Part: 1
Type: Web Series
Online Video Platform: ULLU
Language: Hindi
Lead Cast: Muskan Agarwal, Mahi Kaur
Streaming Date: 15 June 2021
Stay Tuned with SociallyKeeda.com for more Entertainment news.