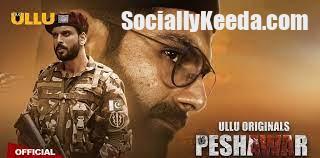 Storyline
On the morning of 16th December 2014, a batch of Taliban extremists scaled the walls of a peaceful army school and mercilessly massacred more than a hundred innocent children. Witness the chronicles of this heart-wrenching act of vengeance against Pakistan Army and the fearless combat by a handful of commandos that saved the lives of many others. PESHAWAR, Watch Now!
Aadarsh Balakrishna ( Akram Khan ) , Ashmit Patel ( Abu Salim ), Shishir Shamra ( Kunal Kamra ), Amitriyaan ( Nouman Shah ), Rakshanda Khan ( Fatima Hussian ), Devraj Singh ( Rajeev Sen ), Rushad Rana ( Herrat )
Director
Jehangir Irroni
The post Peshawar Web Series : Episode 1 appeared first on Socially Keeda.
SOURCE: SociallyKeeda.com
SOCIALLYKEEDA.COM MAIN PAGE –CLICK HERE