Business
How will the stock market be on the last day of the week? Watch these stocks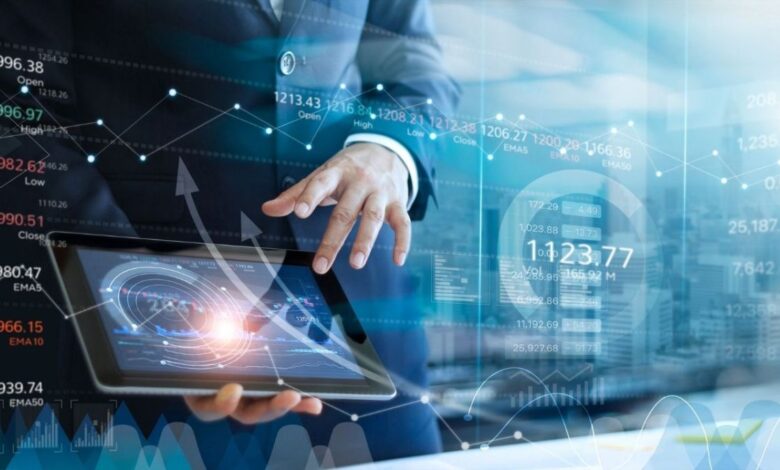 – Advertisement-
The Indian stock market was on the green mark on April 8 with a slight uptick in the previous day. Benchmark indices BSE Sensex and NSE Nifty gained around 0.25%. There was good buying in metal sector stocks amid volatility. The Sensex rose sharply to 49,750, while the Nifty index was above 14,850.
The market will depend heavily on Corona affairs and foreign investors (FII). Investors should trade with caution.
What is happening in foreign markets?
Most markets in Asia are up in the morning. The stock market of Hong Kong, Indonesia, Japan and Taiwan are on the upswing. The market is in red mark in China and South Korea.
The US S&P 500 index gained 0.42% in last trade, while the Dow Jones Industrial Average (DJIA) index gained 0.17%.
Singapore's SGX Nifty is trading at 14,950.00 with a gain of 0.03% at 7:10 in the morning, giving an early signal to the Indian stock market.
Keep these things in mind in the market too-
Market access in bulk deal on 8 April – Aubrey Global Emerging Markets Opportunities sold over 30 lakh shares of Indiabulls Housing Finance at ₹ 192.7 per share. In another deal, Sejavan Investment Advisors bought over 70 thousand shares of Apollo Pipes for ₹ 995.1.
Foreign institutional investors (FIIs) bought 110 crore shares in the market on 8 April. Stocks worth 552 crores were purchased by domestic institutional investors (DII).
According to Moneycontrol, there are 14,801.87 and 14,729.93 support levels for the Nifty on April 9, which may break the index after going down. Similarly, there are 14,964.97 and 15,056.13 resistance levels, due to which the Nifty can get a jump by reaching the top.
These stocks will be watched
Infosys: ArcelorMittal announced a long-term cooperation agreement with the company for digital transformation.
Hindalco: Subsidiary Novelis announced to become a net carbon neutral company by 2050.
Jensar Technologies: The company announced a strategic partnership with US-based company 'Clamatic'.
SREI Infrastructure Finance: The company's subsidiary has shown interest in investing $ 250 million from two US private equity funds.
Board / Analyst / Investors Meeting-
Punjab National Bank, Prince Pipes, and Fittings, 5paisa Capital, are named in the list of investors, analysts or board meeting companies in the coming days.
Join Telegram
Watch Online Web Series