Lifestyle
Free Indi Fashion Lightroom Presets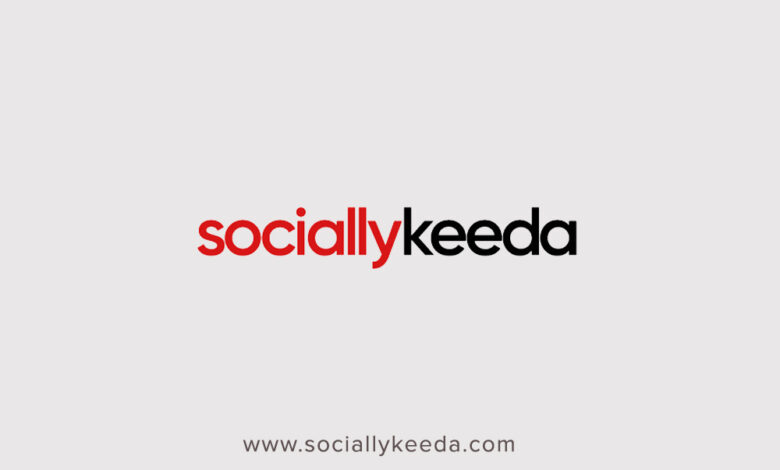 – Advertisement –
Indi Style presets are ideal tools to enhance your portrait, wedding, and landscape pictures effectively and quickly. With their help you can adjust brightness and contrast, enhance skin tones, add cream and matte hues, fix lighting defects and add depth to colors in several clicks.
Indi Style presets are available in .lrtemplate and .hmp formats and work with RAW and JPG photos. They are compatible with all versions of Lightroom, as well as CC and Mobile editions. Find out how to get Lightroom for free to start using these awesome Indie presets right now.
1. India Colors Lightroom Presets
India Colors Lightroom Presets are designed to give your photography a warm and dreamy color palette. They are great for landscape, architectural, portrait photography, and pictures taken in low light conditions.
They will help create soft contrast, lighten shadows, brighten the background, add highlights, and improve contrast and clarity. These Indi presets will especially come in handy if you want to fix underexposed photos.
You can experiment with warm and dreamy hues to create a peaceful atmosphere and then add bright tones to make the images more vivid. It is possible to apply the entire set of 10 presets to over 100 photos in just a couple of minutes.
2. Indi Honey Lightroom Presets
Indi Honey Lightroom Presets will complement your images with golden honey tones, soft milky whites, increased contrast, and natural colors. They will help create even skin tones, add deep shadows to contrast, and make the skin lighter or accentuate the tan.
These presets are very simple and suitable for images taken in any lighting conditions, be a brightly lit room, a sunny beach, or a gloomy rainy day. You can use the presets for wedding, portrait, and landscape photography.
The kit includes 10 presets and educational resources, such as video tutorials and a detailed PDF user manual for streamlined photo editing.
3. Indi Fields Lightroom Preset
This is one of the Indi presets for Lightroom that will elegantly apply vintage vibes to your pictures. Indi Fields reproduces warm pastel colors that are ideal for blogging, fashion, and travel photography. Aside from creating elegant aesthetics, the preset softens tones and adds desaturated colors for a matte finishing.
This preset is also designed to give a cohesive look to your social media feed. Besides serving as a stunning filter for Instagram, this plug-in also help create a stylish visual identity.
Indi Fields is ideal for outdoor photography. If you want to apply this style to pictures taken indoor, just try to make the scene bright enough. This preset works best for photos taken in diffused lighting since the natural light is most suitable for softer tones.
4. Indi Film Lightroom Presets
Indi Film Lightroom Presets are an absolute must-have for bloggers, Instagram influencers, and photographers who edit their pictures on the move! These presets will give your digital content a professional, high-quality, and a cohesive look.
Use these Indi presets to create a consistent mood in your works without wasting tons of time on picture editing. Along with brightening colors, these plug-ins improve WB, boost contrast, add highlights and cinematic lighting.
You can make skin tones stand out in your photo by fading other shades, which is especially useful for portraiture. By adjusting brightness, you can create a beautiful tan effect, add sunlight to the image, or make the desired objects stand out.
5. Indi Wedding Lightroom Presets
Use Indi Wedding Lightroom Presets to easily make all your photos and Instagram feed trendy and unique. These presets will emphasize the delicacy and elegance of the picture by adding light and shades, as well as natural colors. These are perfect tools to make your wedding photos more vivid, juicy, and beautiful.
They will add unique colors and tones, soften blank wedding photos and make them more eye-catching. These presets also allow you to lighten shadows, fix WB issues, and add a soft film tone.
This set is suitable for photos with great lighting conditions (natural daylight, studio) as well as those suffering from minor issues (outdoor shooting in cloudy weather). The presets will brighten photos, improve white balance, and add depth to colors. You can play around with various effects until you achieve the desired result.
6. India Earl's Honey Lightroom Preset
India Earl's Honey Lightroom Preset is a part of a Free India Earl Presets Collection.  Soft, cool hues are combined with subtle warm tones to create a soothing escape from the hustle and bustle of your photographic work. This is one of India Earl presets that lets golden honey tones soften whites and adds harsh colors and deep shadows to your images.
This plug-in helps convey different emotions and ambiance of warmth and sunny mood with settings for daylight, twilight and sunset, clouds or sun. It is an excellent option for vacation selfies since this filter adds sunrays and golden hues to your images. You can apply this plug-in to both indoor and outdoor pictures.
With this preset, you can enhance landscape photos by adding an incredibly clean and light turquoise tint to the background. The land, mountains acquire a reddish-brown hue, while yellow and green shades of the trees become slightly softer.
7. Pastel Travel Lightroom Presets
Add striking cream tones, create warm and atmospheric lighting, and beautiful skies with Pastel Travel Lightroom Presets. These filters will give your images a vintage feel and artistic look. They don't make colors too faded and don't significantly increase brightness. Instead, these presets make tones soft and pastel.
The presets raise color temperature and accentuate the green tint, which is great for ocean shots, and photos taken on a sunny day. All these adjustments together create a relaxed and retro atmosphere.
The tools included in the Pastel Travel kit make all elements in the picture look crisp, even with their delicate aesthetic. Also, the presets boost clarity, thus enhancing the mid-tones.
8. Indie Tones Lightroom Presets
Indie Tones Lightroom Presets give your images an exclusive vibrant shine. Creamy skin tones, faded highlights, rich blacks, and color shifts create a special appeal in your images.
These Indi presets will work effectively with any skin tone or hair color. They make skin tones brighter and shadows deeper. The filters boost warm tones by making the orange hues richer. The unique color scheme comprises a range of cool blues, which significantly improves the contrast in the picture.
Aside from the gorgeous warm hues mentioned above, the presets also make magenta tones more saturated and light. Use Indie Tones to add a distinctive touch to your blog images and social media feed.
9. Indi Creme Lightroom Presets
These filters are an ideal option if you are a social media influencer, blogger, photo travel enthusiasts, etc. Indi Creme Lightroom Presets add cream and matte shades to your images while reducing the intensity of whites and highlights and even dimming the brightest areas in the pictures.
Your images won't become bright white due to the tone curve of the filters. The creamy effect is clearly visible in the sky and white objects like a wedding dress. You can also notice it in small details such as knitted sweater, cups, bouquets, pillows and blankets, jewelry, etc.
These Indi presets also remove unflattering dark areas by adding more light to them. They slightly soften the shadows to preserve depth. It helps convey the atmosphere and coziness of the room and the beauty of the unusual landscape (abandoned buildings, desert area, sunny beach, etc.).
10. Indi Kid Lightroom Presets
Do your photos lack brightness, clarity, and softness? Want to achieve creamy yet vibrant colors? Try the Indi Kid Presets, which are a part of the Premium Collection of Lightroom Presets. They are designed to eliminate the areas of excessive darkness in the shots. That is why these presets work best for photos with poor WB.
Once you apply the filters, you will see that the greens become deeper and with beautiful matte shades. The skin tones will appear slightly red and orange. These presets make the skin beautiful by improving contrast and brightness. Shadows will be darker, highlights will be lighter, and the photo will acquire a magical atmosphere.
The presets are suitable for portraiture, wedding, and landscape photography. You can apply them to pictures taken in dim lighting environment, for example, evening street shots with a few light sources.
– Advertisement –