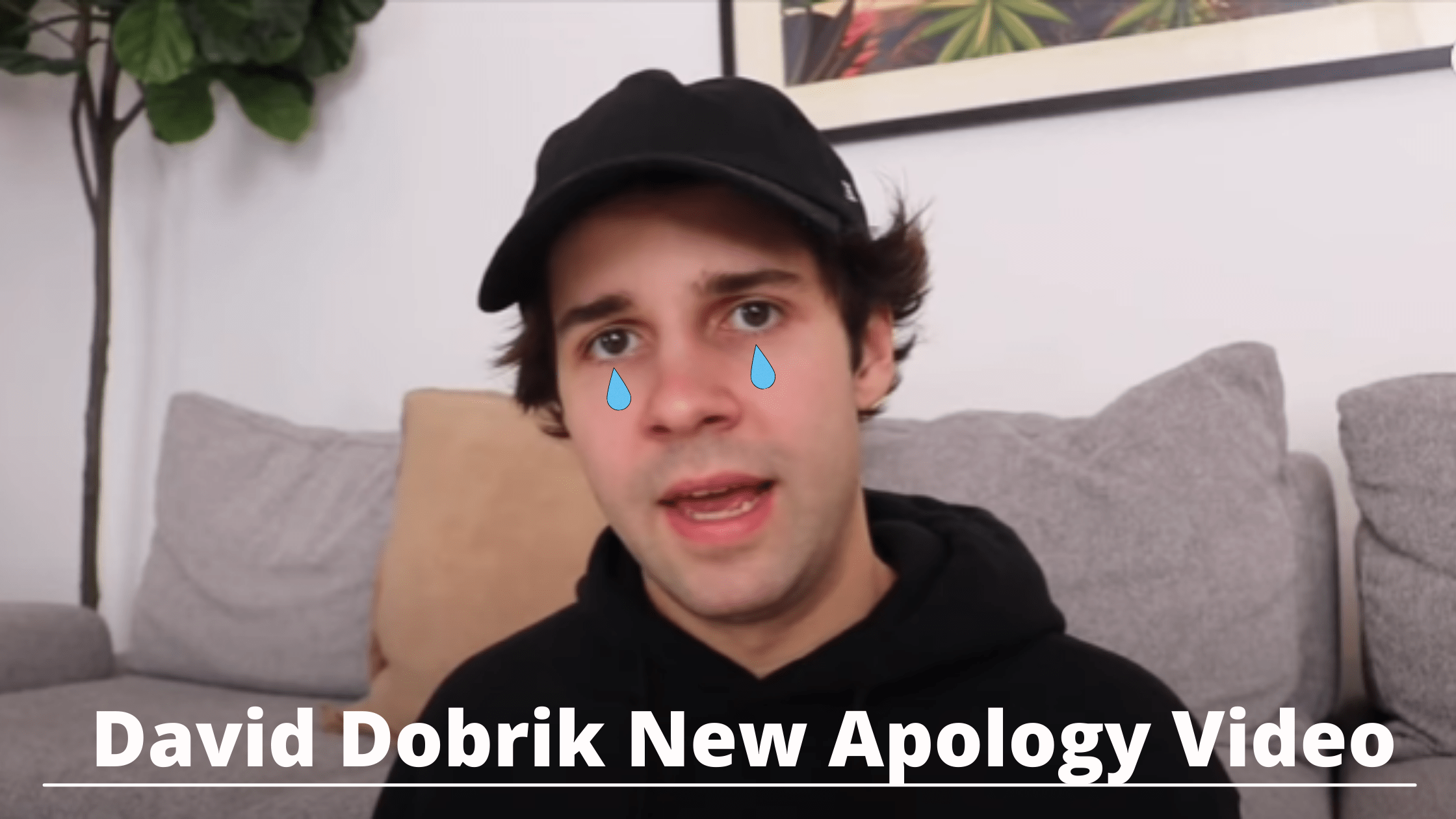 On March 23, David Dobrik released a second new apology video on his main channel and addressed Durte Dom allegations. The allegations were made in the Insider article. Here's a look at what David said.
Full video https://t.co/6Hxups9JEm

— Def Noodles (@defnoodles) March 23, 2021
David Dobrik Second New Apology Video Response
David has been receiving a lot of hate from online due to his and vlog squad antics as many users called out his vlog squad for inappropriate antics. Durte Dome was one of them. On 17th March, David had released his first apology video. However, it was heavily criticized. After keeping tight for about a week, David has released a second video.
What did David Dobrik do?
Recently, David was fully surrounded by controversy after Seth Francois accused Jason Nash of prank him and a kiss on him without his consent. On February 13, Seth appeared in Scotty Sier's video and talked about his experience working with David.
Subsequently, lot of other users and content creators, who had worked with David in their past days, came forward and criticized the type of content they had created in the past. David's vlog squad again started having trouble at the door after allegations were published about the Durte Dome in an Insider article.
On March 17, David released his first apology video and hopes to clear things up.
WHAT DID DAVID SAY IN HIS FIRST APOLOGY VIDEO?
On March 17, David uploaded a video called talk late talk. ' On that video, he was talked about some of the conversation that have been going on'.
In the video, David says, "Consent is something that is super super important to me, whether I'm shooting with a friend, or I'm shooting with a stranger, I'm sure that whatever Putting the video, I approve of it. Person. I also accept that there are times when someone changes their mind and they no longer want to be associated with or become the video I'm putting in, and Then I'll take the video down. "
DAVID'S SECOND APOLOGY VIDEO EXPLORED
On 23rd March, David has released a second apology video and address Dom's dram on his main channel. In the video, he said, "I have put myself in a lot of situations where I have needed to apologize for my past actions, and I have never done this correctly and never done this respectfully. My last video is a testament to that. I don't want to defend that video, I don't want to delete that video."
Also, David apologized to the girls for putting them in an environment that enabled them to "feel empowered and that they felt their safety and values were compromised." He also apologized for creating an "undue power dynamic".
Also Read: David Dobrik Leaked Deleted Video Texts Drama Explained, Dropped Assault Allegations Sponsors Post
David finished the video by saying that he would be taking a break from social media to ensure that he had better infrastructure when creating content.