India News
Congress leader and former home minister Buta Singh dies at 86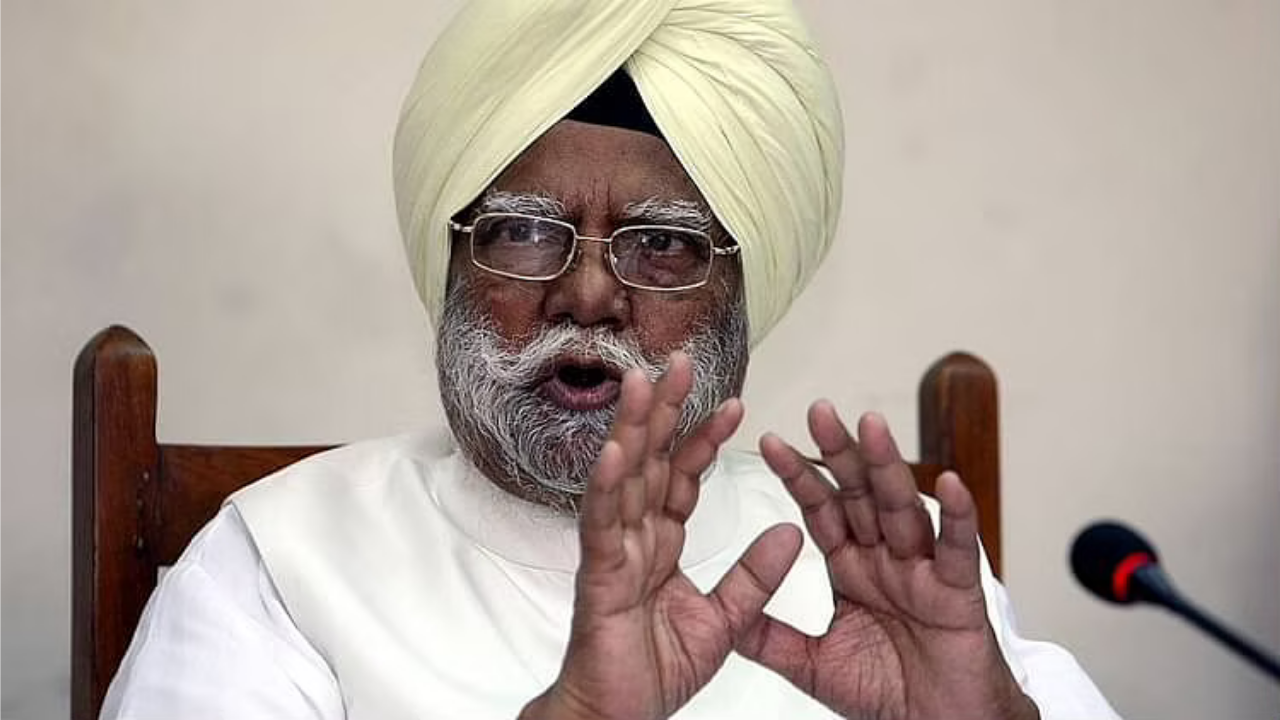 – Advertisement –
Senior Congress leader and former Home Minister Sardar Buta Singh died today after a long illness. The funeral of 86-year-old Buta Singh will also be performed today. Born in Jalandhar district of Punjab, Buta Singh was called the messiah of Dalits. Sardar Buta Singh was an 8-time Lok Sabha MP and was a trusted person of the Nehru Gandhi family.
Also Read: Arnab Goswami told Congress spokesperson Vivek Jinping, told – You will feel very bad… people are against you
Expressing grief over the demise of former Home Minister Buta Singh, PM Modi wrote on Twitter that he was an upbeat voice of the poor and Dalits along with an experienced administrator. I am saddened by his demise. My condolences to his family and supporters. At the same time, Congress leader Rahul Gandhi also tweeted that the country has lost a loyal leader and true public servant with the death of Sardar Buta Singh. He dedicated his life to the people of the country. For which he will always be remembered. My condolences to his family members during this difficult time.
Sardar Buta Singh was also the Union Home Minister and Agriculture Minister in Rajiv Gandhi's government. Not only this, he also took charge of the railways, sports, mining and communication ministries of the country. Apart from this, Buta Singh also served as the Governor of Bihar. He was also the chairman of the National Commission for Scheduled Castes from 2007 to 2010. Apart from Rajiv Gandhi, Buta Singh had also served in the cabinet of Indira Gandhi and PV Narasimha Rao.
Also Read: GST collections at all-time high of over Rs 1.15 lakh crore in December 2020
Also Read: NASA warns, a massive asteroid approaching Earth on 3 January
Sardar Buta Singh was in the Akali Dal before joining the Congress. Buta Singh joined the Congress in 1960. He was first elected a member of the Lok Sabha in 1962. Buta Singh took over as the National General Secretary of the Congress when the party disbanded after the worst defeat of the Congress in 1977. It is said that the hard work of Sardar Buta Singh was behind the big victory of Congress in the 1980 Lok Sabha elections. Buta Singh is survived by two sons and a daughter, besides his wife.
– Advertisement –
Download Server
Watch Online Full HD