Entertainment
Alinity Story Explained: Twitch streamer turned the whole Internet against her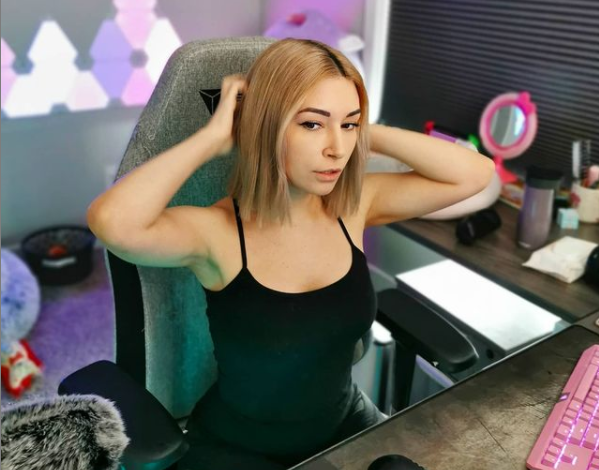 Alinity Story Explained: YouTube continues to hurt other content creators in the way it exposes the fraud. It may be for several reasons that Alinity has achieved the following for the first time that she has.
The vital thing that she is one of the prominent streamers who has a huge following and fair amount of subscribers. Eventually, Pewdiepie finds her material and comments on how she gets the audience.
Pewdiepie says that Alinity is a thot streamer in one of his videos. She ended up watching his video, where she called him a streamer and was upset. After watched the video and seeing what he told on the video, she revealed that she would infringe copyright on Pewdiepie's video as he called her.
I love cyberpunk pic.twitter.com/ssubKVolAx

— Alinity (@AlinityTwitch) December 12, 2020
 She said that she works with a company that produces copyrighted videos to gain revenue. Copyrighting another YouTuber is already bad because YouTube doesn't have the kind of moderation that TikTok has. Tiktok uses through human moderators to investigate reported videos while on the other side YouTube automatically trusts the accused until the accused appeals it.
She even went on to say that she earns a good amount of money from other users claiming copyright. It is used to collect all the money that the video would have made and send it to the accused.
Being illegal in the US, using it as a weapon is against community guidelines. Due to the misuse of this feature, YouTube has changed the process to keep the money aside until it can be determined that the copyright strike was valid.
I added a video to a @YouTube playlist https://t.co/80q5T7Jy4N Alinity can we copyright strike pewdiepie right now

— James Oates (@j_oates30) May 20, 2018
Pewdiepie showed that she did the same thing with a copyright strike. He deleted and reloaded the same video without her photo on video, though he has still not commented. Alinity tried to turn the situation around, saying that the company she works with is wrong and she is not.
Prior to this incident, Alinity had copyright striking videos from both large and small channels. However, it is not confirmed that she still does this. He has not said that he has stopped the process.
When Alinity was killed after a copyright strike, he remarked that it was not right to do so. She said that YouTube should not offer copyright strike videos from other creators that only show the faces of other creators. It was a very ironic video.
It spiralled out of control and Alinity gained a ton of heat from its works. Pewdiepie apologized and took his videos of him trying to get him out and helping him, but by that time, it was too late.
Alinity is also facing a lot of hate within YouTube and the streaming community because no one likes it if they abuse the copyright system.
Hello friends,

I need to take a break from Streaming and social media. I will see you all when I get back 🥺 ❤

— Alinity (@AlinityTwitch) December 24, 2020
Hello friends,

I need to take a break from Streaming and social media. I will see you all when I get back 🥺 ❤

— Alinity (@AlinityTwitch) December 24, 2020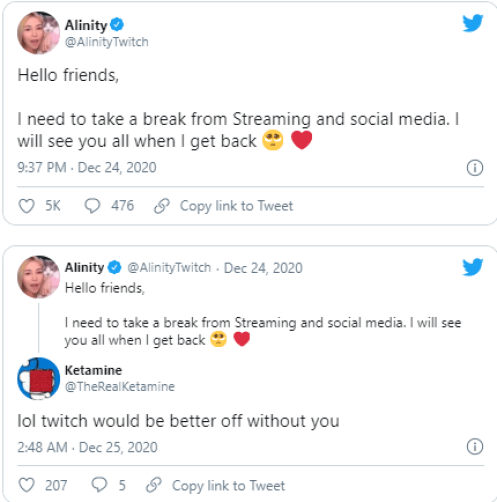 Alinity Story Explained: Alinity will always have her loyal fanbase
There will several people who follow attractive women on several platforms including Twitter, Twitch and YouTube, only because they are attractive. They don't mind what they do, because they think this person will love them.
Also Read: Lil Uzi Vert Diamond Bleeding shares picture of forehead after $24 million pink diamond implant backfires
However, there are several female streamers have stated that they only want followers who really like their content.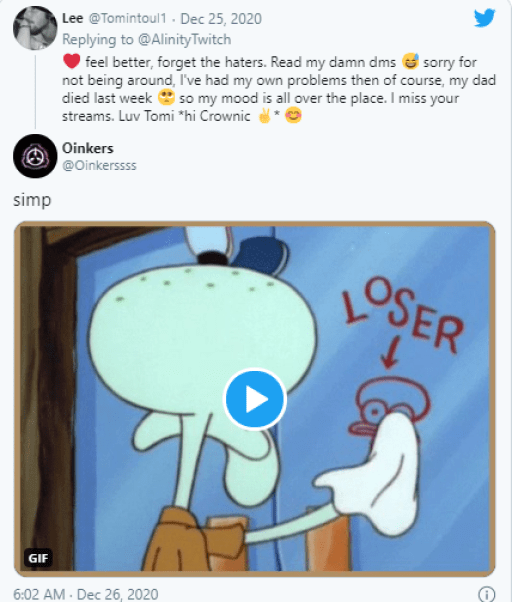 Thanks for visiting our site. Stay Tuned with us for more latest update and news. Comment down below how's you like the Alinity Story Explained.
Download Now