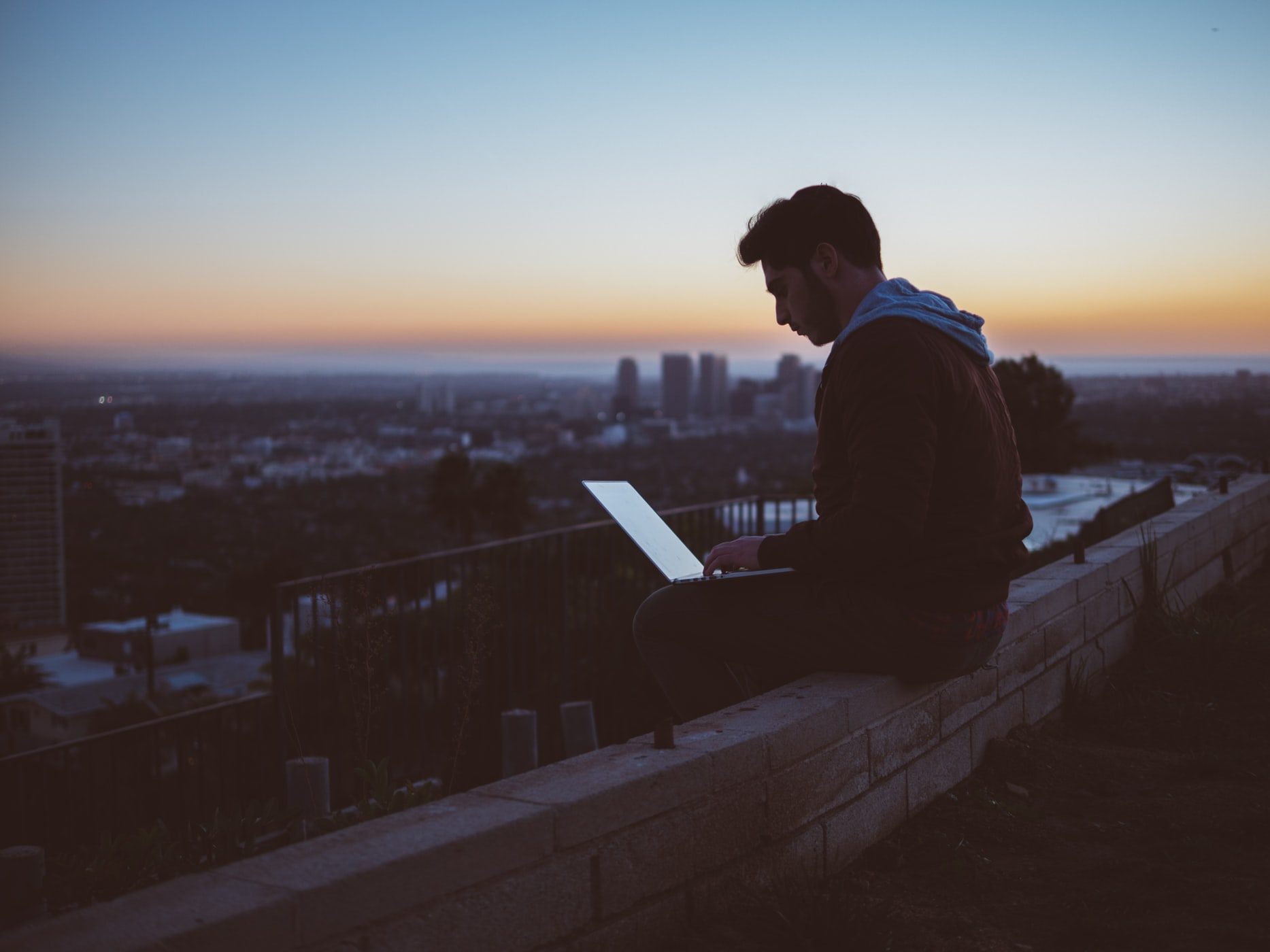 Online dating and technology have opened up a whole new realm of possibilities when it comes to finding love, especially if you're open to a long-distance relationship. The Internet not only removes the barrier of distance, but it can also help you find someone who is perfect for you, even if they live on the other side of the country (or world).
If you're tired of limiting yourself to a 20-mile radius or feel like you've exhausted the possibilities your city has to offer, why not give a long-distance relationship (LDR) a try?
How to meet people interested in LDRs
Online dating sites can be an ideal way to meet someone great who's looking for the same things you are. To ensure you're meeting someone who is open to an LDR, however, there are a few steps you should take.
First, make it clear in your profile that you're willing to date long distance and look for others who feel the same.
Next, check out the preferences section on your dating profile. Most of the popular sites allow you to set your distance preferences. Some simply have you plug in a specific distance preference such as a 300-mile radius of your location. But there is often a way to set your matches for your entire country, specific countries or even the entire world.
If you've chosen a quality dating site, it will only send you matches who are open to the same distance settings as you. In other words, you won't be matched with a person who is 300 miles away unless he or she has also set a 300-mile range.
Another way to ensure you're not missing out on meeting your soul mate is by being careful with your preferences. On some popular dating sites, members are asked to choose how important certain preferences are to them. If you've chosen your distance radius as 300 miles and mark it as very important, you will only be sent matches within that distance. That means you could miss out on someone amazing because he or she lives 301 miles away. If you don't want that to happen to you, you may want to consider marking distance as less important when it comes to finding matches.
Choosing the right dating site
If you don't choose a site that makes it easy to find long-distance matches, then you could be wasting your time. Before committing a lot of time to a particular app, do a little research on which of the dating apps have been proven to make it easy to find long-distance matches.
Some sites are pretty straightforward when it comes to distance settings. Some apps offer matches globally, by country or up to a particular distance away.
Other apps take a different approach by enabling you to choose a "located anywhere" setting that will allow you to see people from any distance away—but only if they're looking for a match in your specific location.
Before choosing an app, read the FAQs carefully to determine if it offers the type of distance parameters you're looking for. There are a lot of great choices out there and you're bound to find one that will work for you.
What to avoid
Once you've chosen the site that you feel will work best for you, it's time to find a long-distance match. Just as you would with any potential date, be careful and watch out for scammers, catfishers and people using the site in bad faith.
Here are some warning signs to watch for:
Their dating profile has only one photo and very little information.
They ask you personal questions (and expect answers) but aren't forthcoming when you want to know more about them.
Even after chatting for some time, they will not add you on Facebook, Instagram and other social media.
They get angry when you don't respond quickly to their messages.
You catch them in a lie more than once.
They call you baby, honey (or other pet names) all the time and never address you by your real name.
They avoid doing video chat or giving you their phone number.
They constantly talk about sex and push you to respond in kind.
They send naked pictures or shots of their genitals soon after connecting with you.
They ask for money.
If your match is displaying any of these behaviors, it's best to cut your losses immediately. It's likely they are not honest or well-intentioned.
Additional steps
If a potential online doesn't display any of the warning signs listed above, and you want to pursue a relationship, consider verifying their identity first.
Search the person's name on the Internet and search for social profiles. Make sure the information given to you while chatting matches up with the information you've found online. You can also do a reverse image search to ensure his or her photos are legit.
If you want to take it up a notch, consider using an online background checking service such as TruthFinder or BeenVerified. While these apps do cost money, they can also give you peace of mind that the person you're falling for doesn't have a criminal record.
If you decide to meet someone in person, make sure the first date is in a public place and stay in a hotel until you're sure you can trust your new partner. It's also wise to let family or friends know about your plans so someone you can trust always knows where you are.
Getting to know them
Once you know you're in a relationship with a real person you can trust, it's time to get to know them better and discuss what you both want out of your relationship.
First, it's important to be with someone whose goals align with yours. If you're simply looking for companionship but aren't interested in getting serious, make sure to communicate this with your partner to see if your goals align. The same goes for those who are looking for love. If a long-term partnership or marriage is your goal, be sure you only enter a relationship with someone who is looking for that level of commitment.
Next, focus on really getting to know them. One of the biggest benefits of being in a long distance relationship is that it allows you to spend uninterrupted distraction-free time really getting to know someone at a deep level. So (risking a terrible pun here) embrace this! Ask lots of questions. Share lots of your own thoughts and stories. Really spend time getting to know one another.
Staying balanced
New relationships can be very exciting, but don't allow yours to become all-consuming. Both you and your partner will need to learn how to manage your expectations on time spent together or communicating with each other.
It's crucial that neither of you allows the relationship to interfere with the other parts of your lives such as work and family.
Designating set times for communication that will not interfere with work, sleep or family time is key. That doesn't mean you can't send a text just to say "hi" or to let your significant other know he or she is on your mind; it means you shouldn't expect or want to be in constant communication.
Balance is key to making your relationship work.
Romance in an LDR
Talking is great, but there will be times when you'll long to go on a date with your long-distance mate. You may need to get creative, but there are ways you can do more than sit and talk.
Thanks to the wonders of technology, you can use Skype, Facetime or any other platform you like to cook and eat dinner with your long-distance flame and then watch a movie together. You may not be able to cuddle up while watching a favorite flick, but you can share opinions on what you see on the screen.
If you're both into fitness, why not exercise together? Jogging, yoga, even lifting weights can all be done with an online partner. If you're not in the mood to sweat, try taking a walk together while using your phones to chat and share your respective neighborhoods.
Online games are great too. Try challenging your mate to a game of Scrabble or something more complex like PUBG Mobile. But remember, when it comes to getting more intimate it's always wise to wait to meet in person before you even consider getting sexual.
Does the idea of a long-distance relationship appeal to you? If you're thinking about giving it a whirl, just remember, an LDR can be immensely fulfilling, but only with the right partner. So be patient and never settle for second best. For a long-distance relationship to work, you need to have a partner who's all in.
Author bio
John Oldstand has been a dating and relationship coach for nearly 10 years. He has helped hundreds of men and women finding the relationship success they've always wanted be improving themselves and perfecting their approach to dating.