Blog
10 Effective Tips To Build a Competitive Amazon Marketing Campaign You Must Know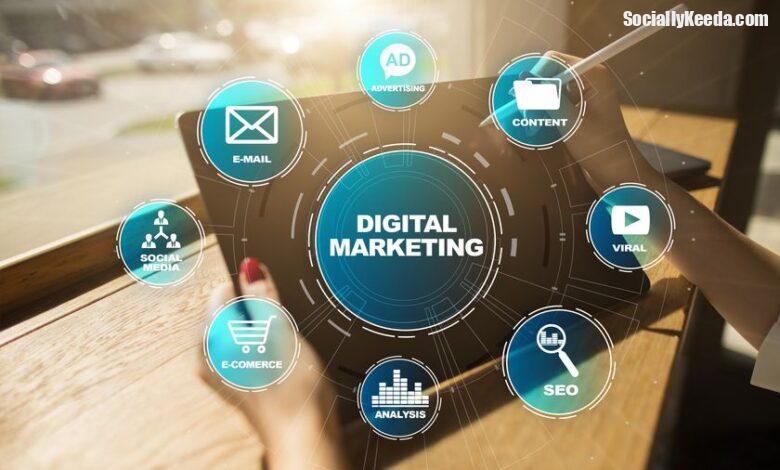 Marketing is one of the most exciting tasks you will ever undertake in growing your business on Amazon. It will tickle both your creative and analytical side. The data and numbers will guide you in creating a game plan and checking if your campaign is effective. At the same time, your imagination will light up the fire not only in you but also in your target viewers.
Whether you are a beginner to all of this or have been doing marketing for a long time but want to keep your knowledge fresh, then this article is for you. Here are the ten practical tips for building a competitive Amazon marketing and digital advertising campaign.
Tip #1: Set clear goals
See your goals like a map leading to a successful end. Pinpoint key performance indicators so when you do a content audit you can easily see if your campaign efforts are effective or not. A simple rule on decision making is this: Continue what works, adjust what doesn't. In whatever decision you will make for your business, the bottom line is to use data as a guide and keep your eye on the goal.
Tip #2: Know your audience
You and Amazon are on the same side when it comes to doing everything for the satisfaction of your customers. Following the guide to Amazon SEO might have brought your ranking higher in the search, but your ads can help you maintain or pull your ranking up.
Suppose Amazon sees that your ads impress customers through clicks and sales. In that case, your ads are more likely to be favored by the algorithm meaning more appearances in search results.
Before that dream comes true, you need to create content based on your target audience's demographics. Create campaigns that appeal to your potential buyers' age, gender, social status, and background.
Highlight your product's benefits and advantages in the bullet points and product description
Create a need for the product
Maximize the six images you can post on Amazon 
Feature high resolution, informative, and visually pleasing images
Go for A+ content through Brand Registry 
If you are creating content outside Amazon, the sky's the limit! Your content depends on how wild your imagination is.
Tip #3: Create a marketing campaign calendar
After setting goals and knowing your audience, start planning! You will find a calendar extremely helpful to keep you on track of your daily, weekly, monthly, quarterly, and yearly activities. This calendar should not only include date and activity but other details like the following: content title, copy, images, link, platforms, and other details you want to monitor.
This calendar can also be another indicator you can check for data during your quarterly and yearly reviews.
Having a calendar ensures that you are dividing your content wisely and not creating one-time-only exposure. It also ensures having content lined up. Your campaigns inside and outside Amazon are continuously keeping your viewers engaged.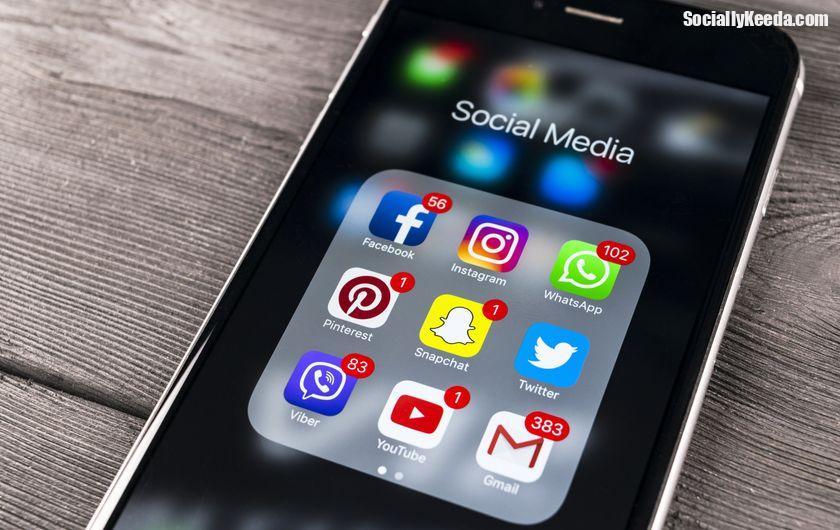 Tip #4: Socialize and market on social media
Social media users rise continuously each year. Users have already incorporated it into their daily routine, checking their accounts multiple times a day. Customers love it, and so should you!
Be part of your target audience's routine by creating a presence on Facebook, Twitter, Pinterest, Vimeo, Tiktok, Instagram, and many other platforms.
Note that specific content fits certain platforms, so create content accordingly. With all content though, ensure that you follow your branding guidelines for consistency and brand awareness. 
Tip #5: Inject fun and give some freebies!
Fun and freebies are an excellent combination when it comes to marketing campaigns. On Amazon, complementary products and giveaways are added by sellers to entice customers to click on their ads and make a purchase. The fun becomes limitless if you extend the strategy on your accounts outside Amazon.
Your marketing campaigns can be in the form of contests and games outside Amazon. You can launch photo, video, caption, blog content contests, and more! Ensure that as you aim for enjoyment, you also aim to extend the reach of your product and brand. Ask participants to use specific hashtags, share your content, or follow your account.
Tip #6: Offer high-value content
Let's move to digital marketing strategies that will set you as a subject matter expert by offering the following to your viewers and potential customers: 
Beginner's guide: A beginner's guide can be detailed blog content or a step-by-step video guide. 
Opinion on trending topics: Check the hot topic in your niche and create content that features your opinion on the matter. You can create content that supports the status quo or debunks it. A safer choice is creating content that features both sides.
Pillar posts: What are pillar posts? Pillar posts are like a one-stop-shop containing all essential information about specific topic viewers should know. 
Interviews with experts: You can blog a transcription of the interview, create a podcast, or even a video. Invite experts on the topic. Viewers will love this because they hear information straight from the experts. 
Training and webinars: Establish credibility and show your viewers that you are also a subject expert by offering training sessions and webinars on your niche. 
Books, courses, recorded training, and audiobooks are all great ways to level up your marketing campaigns.
Tip #7: Set up face-to-face and virtual events
Events, whether face-to-face or virtual, give a human touch to your brand. Posts on Amazon social media are great, but seeing, mingling, and interacting with people in the flesh creates lasting effects.
Your events are also opportunities for you to show value to your loyal customers by sending them private invitations. Make your events fun and memorable to make your current customers feel that they are in the right company and persuade the newcomers to try your products.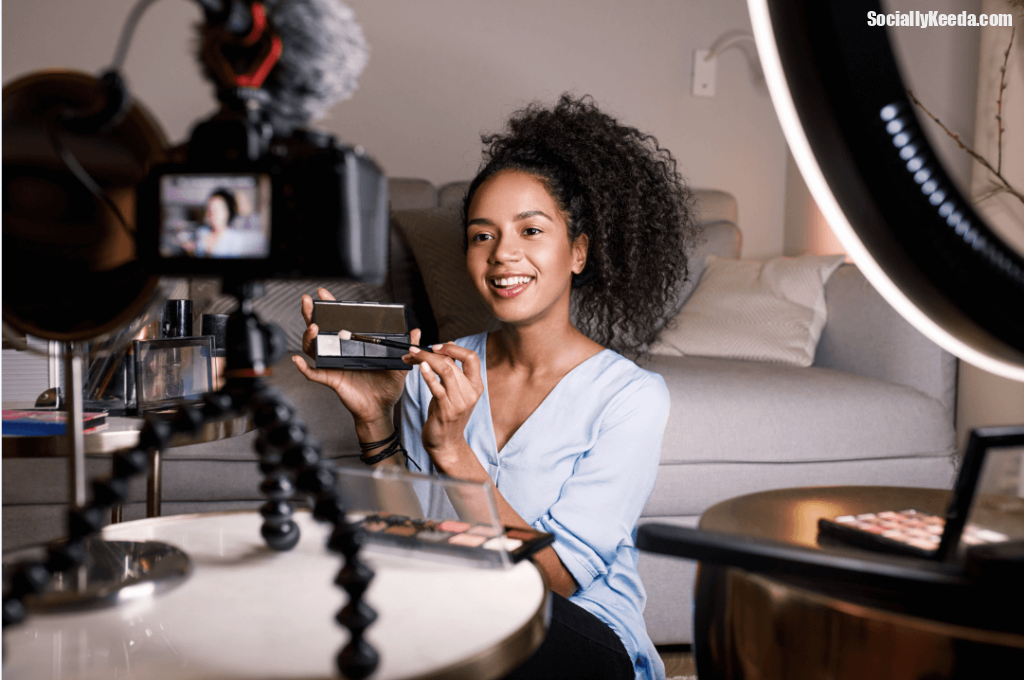 Tip #8: Collaboration with peers in the industry
With millions of sellers on Amazon, competition is normal, but collaboration also works. Collaboration is best for blogs and videos.
You can open your website for blog posts. Contact other website managers and pitch content to their sites.
Suppose you want to have a collaboration in video form. In that case, you can look for celebrities and influencers supporting your cause and products for endorsement. They can include your product and brand in their content.
Tip #9: Think out-of-the-box
Think of marketing campaigns and product taglines you still remember today. For instance, I'm lovin' it! by Mcdonalds, Open happiness by Coca Cola, and Just do it! by Nike. These are campaigns that have stood the test of time and have been instilled in many people's minds.
When brainstorming for your campaigns, think out-of-the-box. Learning from experts and competitors is a good start as you will see what works and what won't. Creating original and unique ones is a risk, but it will be worth it if your idea is gold.
Tip #10: Learn and ask for help from the best
Suppose you have reached this part of this article. In that case, you must be serious in discovering how you can make your Amazon marketing campaigns better! Our last tip is to seek help. You can handle your tasks better if you have a helping hand.
Amazon management offers PPC campaigns, search engine optimization, brand registry, and more helpful services. You can partner with agencies and experienced staff to better your campaigns, without wasting your precious time and effort.
Final Thoughts
Amazon offers Sponsored Ads you can maximize to get your brand known within Amazon. Maximize all these opportunities and develop your marketing campaigns outside Amazon as there are millions of viewers out there who can be your potential customers.
There is an ocean of marketing strategies you can use for your brand and product. You just need to be creative and continuously surpass the marketing ideas you have done in your previous campaigns.
As mentioned, your imagination is the limit. If you have more ideas on how you can level up your campaigns, we'd love to hear from you. Feel free to share your ideas in the comments below!
Author's BioJayce is the managing director of Seller Interactive, an Amazon advertising agency committed to building brands on Amazon. His content marketing expertise has led him to work with brands such as Toyota and GoDaddy, producing content that has reached over 20M views in a month. He is ready to assist D2C brands by offering services in Amazon suspension to PPC management.